PROJECT DETAILS
| | |
| --- | --- |
| Product Name: | UHF Four Channel Fixed Reader |
| Product Model: | MR6134E |
| Product Category: | RFID UHF Reader |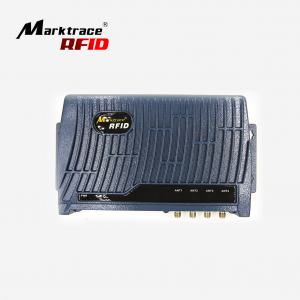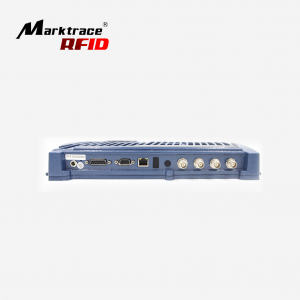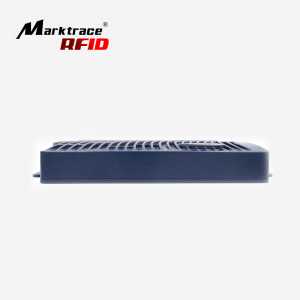 Product overview
1 Introduction  MR6134E UHF RFID reader base on new generation reader technology platform development, combine UHF RFID advanced technology and many years reader application base experience. This reader Is more stable and can use in various applications.
2 Protocol <ISO/IEC18000-6 TYPE B> <800/900MHz RFID Technology application implementation regulations>
3 Functional Description
3.1 EPC G2 Tag Operation Function Reader Support EPC G2 tag: Multi tag query, read, write, selection, Single tag read, write, lock, kill.
3.2 ISO18000-6B Tag Operation Function Reader support ISO18000-6B Tag: Multi tag query, Single tag read, write, lock, query the lock.
3.3 Working Parameter Setting User can set the parameter of interface, IP address, Jump Frequency point, output power(each antenna separate Setting), reading indication, working mode etc; When in Timing or Trigger mode, can set the parameter of read Card type, read area, address, length, output method, output interface .Reader can automatic detecting if antenna connecting in good condition.
3.4 Communication Function Support Ethernet, RS232 and RS485 both-way communication interface,protocol compliant to

《

UHF RFID reader and PC communication protocol V2.0

》;

Also reader support weigand single way data transmission interface,format compliant to Wiegand 26 and Wigand 34 interface protocol.
3.5 Off-line Working Mode Support timing read or trigger read working mode, all tags in query area can be read according to set address and length,read data direct output or buffer. Read data can selected for filtering same tag. Output data interface can be any one of interface or multiple interface,meanwhile can configure relay .Data buffer have power-off function preserves.
3.6 Maintain and Update Functions Support web network server function, can set working parameter on Web page, reader also support serial port and RJ45 port upgrade in the application firmware.
Product parameters
Item Parameter
Frequency US(902~928MHz),China(920~925MHz), EU(865~867MHz), other frequency selectable
Protocol ISO18000-6B/6C,EPC G2
RF Power 0~31dBm adjustableSensitivity -80dBm(7dBi antenna more than 8m)
Read Speed Multi tag-200pcs/second, single tag 2000 times/minute
Antenna Port Four antennas, antenna impedance test
Processor ARM CORTEX M3 100M CPU
Memory 16KB tag data memory and 32KB ferroelectric memory
Data Interface 100M Ethernet interface RS232/RS485 interface One set input and one set output (TTL),one team Relay
Power Supply DC+9V~+15V
Working Temp. -20~60℃